1. Can I order from abroad?
Yes, deliveries are made both domestically (Germany) and to all European countries (e.g. Austria, Belgium, Finland, France, Luxembourg, Netherlands, Romania, Slovakia, Spain, Czech Republic, Hungary). For more information about shipping click here.
2. Can I also order by phone or mail?
You are also welcome to order our articles by phone or mail. Please note that we are an online mail order company and therefore still need your e-mail for a system confirmation.
3. Can I pre-order products?
If you want to order a product that is currently not in stock, you are welcome to pre-order machines. More information can be found here.
4. How do I contact the customer service?
You can contact our customer service via our contact form. A service employee will then deal with your request as quickly as possible.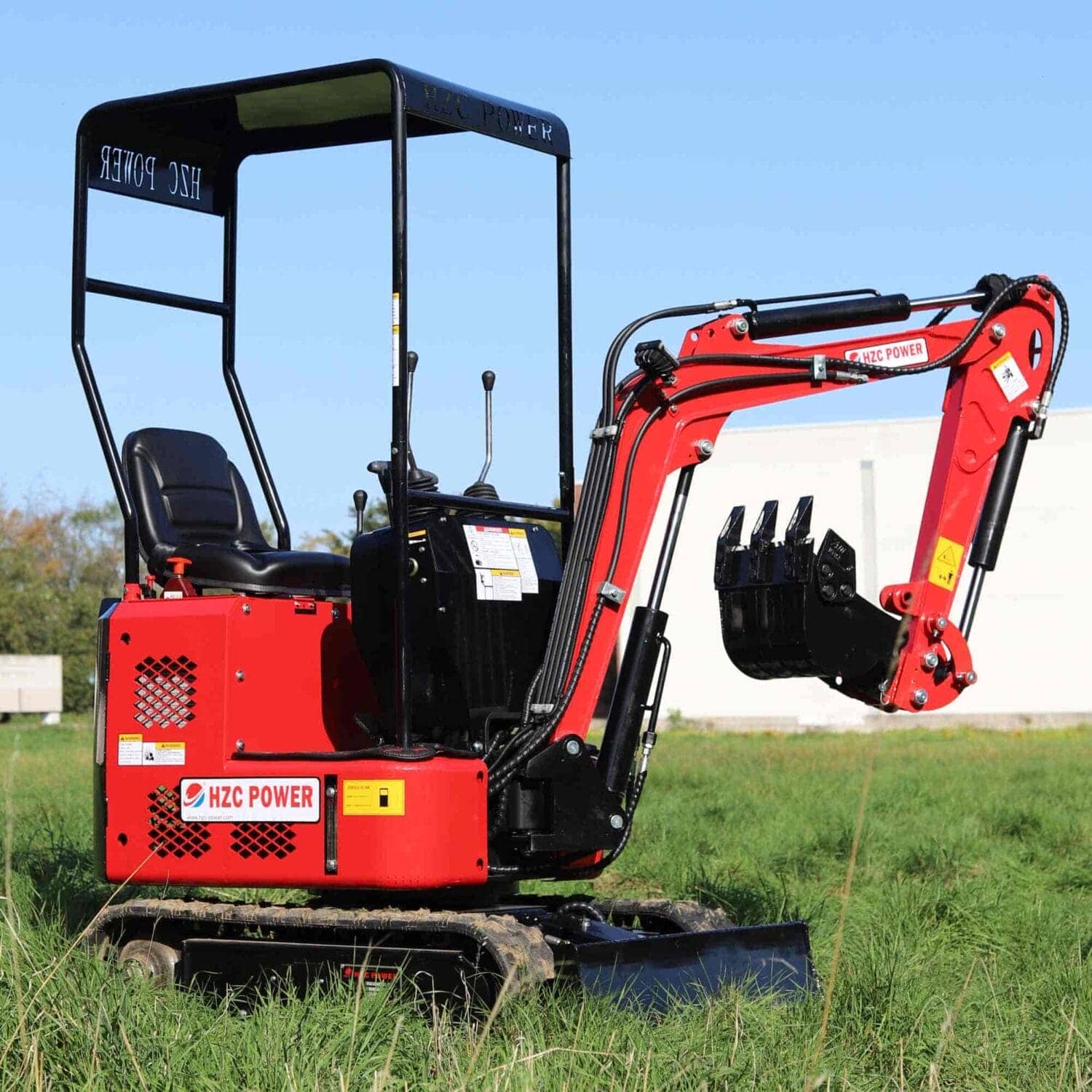 1. Where can I get spare parts for a machine purchased from HZC Power?
You can obtain spare parts for all HZC machines directly from us. We have set up a spare parts store in our warehouse or workshop so that we can help you immediately in most cases. If a spare part is not in stock, we will organize a delivery of the requested part as soon as possible.
2. Which oil do I have to fill into the petrol engine of my machine?
For the German area we recommend a motor oil with viscosity class 10W-30. If you also work in minus degrees we recommend motor oil with viscosity class 5W-30. If you use your machines in a different climate, the viscosity grade may vary. Please do not hesitate to ask us if you are unsure.
3. Which hydraulic oil do I have to fill into my machine?
Almost all of our machines require a HLP 46 hydraulic oil. If you are uncertain, please ask us.
4. How do I start the excavator?
The different models are started differently in some cases. For each individual model, there are starting instructions in the manual. We also have short starting instructions on our YouTube channel as well as illustrated instructions in print or as PDF. Please feel free to contact our customer service.
5. How much weight can an excavator lift?
The different models can lift different amounts of weight. You can find the exact specifications in the article description or in the user manual.
6. The log splitter does not build up any force - what is the problem? (Initial commissioning)
Often this problem occurs when the initial commissioning has not been carried out or not completely carried out.
The hydraulic oil must be topped up for the initial start-up. Then the motor must run for about 1 minute and the hand lever should be operated so that the splitting wedge moves back and forth. After the minute, top up the hydraulic oil again. Run the engine again and operate the splitter a few times so that the system is bled. When connected, the log splitter is ready for operation.
If there is still a noticeable lack of power, please contact our customer service.
Fragen zur Rückgabe / Reklamation
1. How long do I have warranty on purchased products?
The legal rights of liability for defects exist. More detailed information can be found in our terms and conditions under §5 Warranty.
2. My product is damaged. What should I do?
If the damage is already visible from the outside during delivery, then first check it in the presence of the carrier and, if necessary, refuse the delivery and contact us.
My product has a defect over time. What should I do?
If you discover the damage or a problem in the course of time, please describe the problem as detailed as possible. Please also send us photos or videos of the damage of the problem. One of our employees will contact you immediately.
You are welcome to use our contact form or call us directly.
1. What payment methods are available to me?
Payment can be made either by cash, advance payment, Paypal, credit card or installment purchase via easycredit. For more information look here.
2. How does a purchase with EasyCredit work?
Financing of our machines in Germany is possible through our partner EasyCredit. However, the purchase may only include a maximum amount of 10.000€ when paying by instalments. Please note that EasyCredit carries out a credit check. If the purchase was successful, you will receive a confirmation from EasyCredit and we will ship the goods immediately.
When buying by installment via easyCredit, the General Terms and Conditions for buying by installment from easyCredit also apply. You can find the supplementary General Terms and Conditions here.
1. How long does the dispatch of my ordered machines take?
Unless another period is stated in the respective offer, the delivery of the goods within the country will take place within 5-7 days (abroad within 10-12 days) after the conclusion of the contract (in case of agreed prepayment after the date of your payment instruction). Please note that there is no delivery on Sundays and holidays. You can find further information here.
2. How are the products shipped?
Our articles are almost exclusively shipped by forwarding agents. We work together with several selected partner forwarding agencies. Deliveries are made both within Germany (Germany) and to all European countries. Further information can be found here.
3. Can I track the shipment of my machine?
You will receive an ID from us for the shipment of your order. This ID depends on the respective carrier. There you can ask directly about the status of your shipment. Alternatively, you can also contact us and we will ask the respective carrier for you.
Do you have any further questions or could we not fully clarify one of your questions? Then please contact us and we will be happy to help you. The easiest way to reach us is via our contact form. Alternatively, you can also send us an email to info@hzc-power.com or call us at 02151/7888857.